Contactez-moi par mél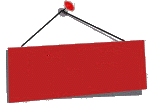 Contact me by e-mail

florence.nathan@bigfoot.com

35 ans - 35 years old


10/62 Nuen Tapwan M.5
Nongprue 20260 Pattaya,
Chonburi - Thailand

Tel : 66 - (0)38 - 731.186

Baccalauréat D' : Sciences Agronomiques et Techniques.
Académie de Bordeaux, France, 1982.
High School Graduation
Diplome Unilingue de Langue et Civilisation Chinoises.
Institut National des Langues Orientales, Paris, France.
3 years studies in University
Licence de Langue, Littérature et Civilisation Chinoises.
Université Michel de Montaigne Bordeaux III, France.
University Graduation
British Institute Certificate in French and English Translation.
Insitut Britannique, University of London in Paris, France.
Professional Translator Diploma
Maîtrise de Langue, Littérature et Civilisation Chinoises. (en cours)
Université Michel de Montaigne Bordeaux III, France.
Masters Degree (uncompleted)

Emploi Actuel - Present Occupation :
Institutrice dans une école Montessori, CP, CE1, CE2 - Teacher
Enseignement en classe de CP, CE1, et CE2 (photos) dans une école Américaine internationale d'orientation Montessorienne. Je travaille avec une assistante Thaïlandaise (photo). I teach the American curriculum to 1st, 2nd and 3d grades (photos) in a Montessori school. I work with a Thai assistant (photo).
Traductrice free-lance - Free lance Translator
Traduction de lettres, textes divers, articles, livres pour une clientèle en grande partie française et francophone. Free lance translation of letters, articles, books for mainly French speaking customers.
Auteur - Writer
Visitez la face littéraire de mon site en cliquant ici. J'aime écrire sur des sujets qui me touchent, sur des expériences, sur la religion, sur l'actualité. Take a look at the literary side of my site, click here. I like to write about anything that touches my heart, about experiences, religion, current events.


Exp. Professionnelle - Working Experience

Surveillante d'externat - Educational Assistant (1984-1989)

Rectorats de Bordeaux et Paris. Assistance dans le travail scolaire, surveillance. J'ai commencé à travailler dans des écoles lorsque j'avais 19 ans. Le ministère de l'Education nationale ne fournit aucune formation pour ces postes, ce qui laisse un très grand flou dans la pratique. J'ai fait de mon mieux, j'ai beaucoup appris sur les enfants, les adolescents et leurs problèmes et ambitions.
Bordeaux and Paris Educational Boards. Assistance in school work, surveillance. I started to work in school just before my 19th birthday. The French Ministry of Education does not provide any training for these assistant positions, which leaves a certain lattitude to choose the right action according to practical situations. I tried my best, I learnt a lot on children, teenagers, their problems and ambitions.
Prof. de Français Langue étrangère - Teacher of French as a Foreign Language (1989-1992)

Collège Dupaty, Blanquefort : Je travaillais au collège en tant que surveillante lorsque l'on me proposa de prendre en charge un groupe d'élèves réfugiés asiatiques qui devaient apprendre le français. J'ai enseigné, me suis occupée de l'orientation des élèves en fin d'année, j'ai conseillé leurs parents pour qu'ils puissent mieux gérer leur situation familiale, j'ai également créé une association pour aider à la réunion de ces familles dispersées. J'ai également formé des professeurs et des stagiaires à la façon d'enseigner à une population avec qui l'enseignant n'a aucun langage commun.
I was working at the Collège Dupaty as an educational assistant when I was proposed to take charge of a class of students (all of them Asian refugees) and teach them French. I taught the class, took care of the children orientation at the end of the year, advised their parents and relatives on their situation, created an association to help reunite the scattered families. I also trained teachers and trainees to teach this population, and more generally how to teach a population who does not understand the teacher.
Bordeaux International School : Enseignement du français langue étrangère et du français niveau primaire à des enfants de 5 à 13 ans, originaires du Royaume Uni pour la plupart.
Teaching of French as a foreign language and French for primary school to 5 to 13 year old students, most of them being British citizens.
Cours privés - Private Classes : Taiwan, Malaysia, France etc...
Correspondante Import-Export - Import-Export Correspondent (1993-1994)
Liaison entre clients français et fournisseurs malaysiens
Intermediary between French customers and Malaysian manufacturers
Professeur de Français et d'Anglais - French and English Teacher (1994-1996)
Cours Privés Intermath, Place St Christoly, 33000 Bordeaux, France
Ecole Primaire, College et Lycee
Elementary, Secondary and High School
Interprète - Interpreter (1995-96-97)
Open Gaz de France d'Aquitaine
Liaison entre organisateurs, sponsors, presse et joueuses de tennis étrangères
Link between organizers, sponsors, journalists and foreign tennis players

Dassault Aviation Biarritz, France 1996-1997
Liaison Technique entre stagiaires etrangers et instructeurs francais, CooperationTechnique Militaire. Un défi à relever de ma part puisque je n'avais jamais approché un avion militaire avant ma première mission en juin 1996. Jai bénéficié de 2 journées de formation théorique au centre aéronautique de Mérignac avant d'être envoyée à Biarritz dans le service de "Contrôle Non Destructif", pour la formation relative à la maintenance du Mirage 2000, dont je devais traduire les cours. J'ai ensuite travaillé dans le service des réparations de matériel composite.

Technical Liaison between foreign trainees and French instructors, Military Technical Cooperation. This position was a challenging one for me since I never approached a military plane before my appointment with Dassault. I was given 2 days of theoretical training at the aeronautical center in Merignac and I was then sent to the "Non-destructive Testing" department in Biarritz to be affected to the training for the maintenance of the Mirage 2000, which course I was to translate. I later worked in the department of composite material repairs.

Traductrice - Translator (1996-1997)
Ludexpress, Bordeaux (France)
Traduction de pages web en chinois . Translation of Web pages into Chinese.
Professeur d'Anglais - English Teacher (1996-1997)
College Dupaty, 33290 Blanquefort (France)
Enseignement en classe de sixième a troisième. Teaching of English for secondary school children


Agent de recouvrement - Audit Agent (1996-1997)
CRCM, 115-119 avenue L. Barthou, 33200 Bordeaux (France)
Etude de cas, mise en place de plans d'apurement, solutions amiables, negotiations
Case study, setting of auditing out of court arrangements, negotiations

Educatrice sociale non-diplômée - non-certified Social worker (1996-1997)
Association Revivre, Foyer Ozanam, Bordeaux (France)
Accueil, conseil, accompagnement social de femmes en difficultés et isolées. Travail de nuit et week-ends. C'était pour moi un travail très intéressant, une nouveauté dans mon curriculum et un poste enrichissant ou il suffisait de laisser aller sa compassion et son amour pour l'autre.
Social accompaniement of women in difficulties and isolated. Nights and week-ends. I found this job extremely interesting and challenging. Something very different in my curriculum and a rewarding experience where all you had to work on was show your compassion and your love for others.


DIVERS - MISCELLANEOUS

*J'aime le sport et ne le pratique malheureusement presque plus depuis mon arrivée en Asie. Difficile d'aller courrir lorsque l'on devient une attraction populaire par le simple fait d'être une étrangère. Impossible d'aller nager si l'on habite pas dans un condominium. Je reste donc sur ma faim et fais -quand même- quelques abdos de temps en temps.
I like sports but unfortunately I nearly do not practice any since I came to Asia. It is actually difficult to jog when you are a public attraction (the bare fact of being a foreigner). It is impossible to swim if you do not live in a condominium. So, here I am doing exercise at home- now and then.
*Je tricote et nous avions créé, avec mes amies, en France, un club tricot. Nous nous sommes retrouvées une fois par semaine pendant un an. C'était l'occasion de s'encourager, de boire du thé et d'apprendre de nouveaux points.
I like knitting, and, when I was in France, we created a club with some friends. We met once a week for one year. A good opportunity to support each other, drink tea and learn new stiches.

*La littérature est un autre de mes passes-temps. J'écris des nouvelles en attendant mon roman fleuve qui n'est encore qu'un synopsis ourlé de quelques passages sommaires. Lisez mes humbles oeuvres. Deux de mes nouvelles ont été publiées : "Si les jours m'étaient comptés" et "Allo, maman!" dans une revue:
Literature is another one of my hobbies. I write short stories, waiting for a complete novel, which is yet only a synopsis with a few brief chapters. Read some of my stories. Two of my stories have been published: "Si les jours m'étaient comptés" and "Allo, maman!" in a magazine:
LE BORD DE L'EAU Chemin Bastard, 33270 Latresne (France)
*Certains pensent que j'ai beaucoup voyagé. Moi, je pense que le monde est si grand, tout en étant petit, qu'il faut prendre le temps de faire le tour de ce paradoxe. J'ai voyagé en Angleterre, Allemagne, Italie, Chine, Coree du sud, Hong Kong, Pologne, Espagne, Belgique, URSS (régime communiste). Et j'ai séjourné en Irlande du sud, à Taiwan, en Malaisie et en Thailande.
Many think that I travelled a lot. I would say that the world is so big, while being such a small place that one has to take the time to go around this paradox. I visited England, Germany, Italy, China, South Korea, Hong Kong, Poland, Spain, Belgium, USSR (communist regime). And I lived in the Republic of Ireland, Taiwan, Malaysia and Thailand.




Signataire du manifeste pour le web independant
Membre du Relais